A 'shed load of fun'? The Norman Rea Gallery presents: Plots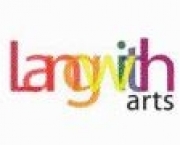 Tuesday, 15th June 2010
Written by Kate Turner
I suspect that I was not the first student to greet the sudden appearance of a garden shed in the middle of Langwith College with a bemused shrug. Perhaps I could be forgiven in failing to appreciate that this humble-looking structure was no mere practical aid to horticulture; that in fact it was art. Yet in the very accommodation block I barely managed to leave as a fresher the more adventurous among us can seek an explanation: The Norman Rea Gallery and its current exhibition Plots.
The dissertation project of Westminster graduate Frankie Collins, the bulk of Plots can be found in the gallery itself (above The Courtyard, for those as clueless as me) and features as series of photographs depicting Tenterden Close Allotments in North London. Collins's blurb to the exhibition describes the role of allotments in self-expression, relaxation, escape and in shaping a piece of nature to gardeners' own unnatural specifications.
Reading these words I was intrigued, perhaps an allotment was a more interesting focus for an exhibition than I had immediately imagined. Certainly, many of the photographs reflected the themes outlined above. For example, multicoloured plastic bags littering grey winter soils clearly embodied the clash between nature and the artificial. Nevertheless, both my friend and I were left with a sense that, in general, the photographs had let the concept down. Many of the pieces were suspiciously blurry, and my friend was convinced this was the unintentional result of poor camerawork. I enjoyed the 'dampness' this gave to some of the images, though I admit that others were inexplicably out of focus. Similarly, several of the photographs showed a lack of imagination when it came to composition, for example the only thing distinguishing image 12 from a poker website advertisement was the dirt under the card-player's fingernails. Still, there were just as many that I appreciated, and the accompanying commentary from the allomenteers themselves created a greater sense of reflection than I was anticipating.
Outside, flowerbeds strewn with soggy works of literature in the place of bedraggled shrubs are a clue that something artistic is afoot. Rising up from the book-beds is the infamous shed itself, filled with a collection of notes, pinned to the shed's walls by anonymous students and academics. Students and anonymity tend to be an entertaining mix, and although I hate to say it (and Frankie Collins would probably hate to hear it - sorry) these notes formed my favourite part of Plots. Opinion of the exhibition ranged from 'a shed load of fun' to 'nobody's ever heard of you'. Overall, I'd probably have to side with the former. Collins may not be a world-renowned artist, but the Norman Rea is hardly a world-renowned gallery. Well known or not the exhibition, and the gallery itself, provide something a little different on a small campus that can very quickly become all too familiar.