Pressure on Universities to sign 'Clean Cash' pledge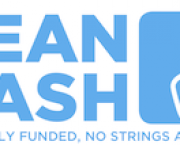 Friday, 11th March 2011
Following the recent scandal over LSE's financial links with Libya which resulted in the head Sir Howard Davies' resignation, a new campaign has been launched, pressuring universities not to accept money from countries considered to have an oppressive regime.
The movement has been established and funded by students across the country, and within a few hours of its launch it was adopted by several societies, one being the University of Cambridge Liberal Democrats.
University of York student Sam Westrop, who is also a spokesperson for the campaign, talked of the consequences that accepting "dirty" money can lead to, saying that, "Accepting money from despots from around the World may seem financially beneficial, but indisputably leads to a loss of academic objectivity, censorship of discussion, provision of a subjective platform for persons approved by the donors and the ceding of influence and control to people who are responsible for the most brutal and barbaric oppression."
Jamie Scott, spokesperson for the University of Cambridge Liberal Democrats talked of the "institutional values" which are undermined by the universities' business relations, and demanded that Cambridge reject funding "from the House of Saud, as it accepted in 2008" as well as "no more handling of Oman's cheques before they introduce democratic reform, as the university did just recently. This means no further maintenance of the relativist and ethically dubious moral standard that promotes freedom of discussion and debate in our colleges and faculties here, but legitimates oppression and tyranny abroad."
The campaign has already attracted the support of a number of politicians, including Robert Halfon MP, who has called for an investigation into LSE's link with the Gaddafi regime. Halfon has said, "The government should establish much stricter guidelines around donations to UK universities, and put a stop immediately to donations from oppressive Middle Eastern dictatorships with a terrible record on human rights."
Zoe Lederman, a PPE student at the university, will be pressuring the university to sign the pledge in her role as a representative of the International Development Society. She said, "At a time when universities are going to be looking more for private funding we need to make sure that we don't prioritise money over our liberal values."
For more information about the campaign please see the website here.